Have you watched MTV's Reality Show Jersey Shore? If the answer was a resounding yes, we are sure you know who Pauly D is! But, in case you don't remember, let us tell you. Paul D. DelVecchio Jr. — commonly known as Pauly D — is a DJ and American Television Personality. But do you know the Pauly D Zodiac sign?
Pauly D began his career as a local DJ after being inspired by DJ AM. Pauly D was cast for Jersey Shore in 2009. But, no, it wasn't for his music. It was solely for his looks!
This might come as a surprise, but Jersey Shore connected with Pauly D on Myspace that they would like to film a day in his life. He was filmed at the gym, going to the club, and, wait for it while getting tanned! Thus began the journey of Pauly D's career.
After six months, Pauly D had made his way into the show. So what good did Jersey Shore do to Pauly? Let us tell you! His appearance in the show led him to gain popularity and win the 2011 Teen Choice Award as a 'Choice Reality Star: Male.'
If you're wondering, this is not all that made Pauly D the famous star he is today. He even received a spin-off called the Pauly D Project. The show was focused on the star's DJ career while he went on a tour around America.
He was also a part of the Jersey Shore sequel series called Jersey Shore: Family Vacation, set in Miami. With everything that makes Pauly D an excellent hit today – with music to reality TV career – you'd think that there is a power that supports him.
Today, we will tell you everything about how Pauly's stars worked in his favor. Hence, read on to find out which stars have made Pauly a great star!
Pauly D Zodiac Sign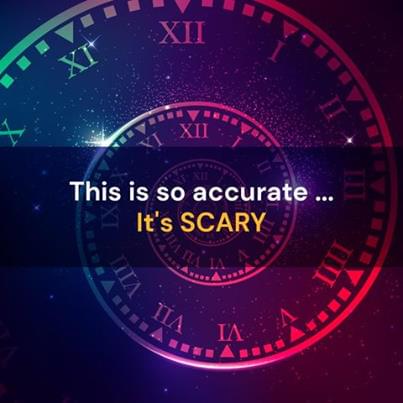 Pauly D has been cited as one of the most loyal people who walked the earth in a reality TV show. He brings much more to the table by being compassionate and caring. Pauly D certainly is a great, loving, and loyal friend – the Jersey Shore cast would attest to the same. Pauly D is undoubtedly a Cancer. The zodiac sign that appears in someone's natal chart can tell a lot about a person's basic characteristics.
Pauly D's Birth and Natal Charts – A Complete Guide
Now that you know Pauly D is a Cancerian, let's look at more characteristics that he possesses. Are you wondering how we will do this? The answer to this question is simple. We will take a look at the Birth and Natal Charts of Pauly D to understand him better.
So, without further ado, let's understand who Pauly D truly is!
Pauly D – Birth
Pauly D was born on Saturday, July 5, 1980, in Providence, United States. The time of his birth, however, remains unknown. His dominant planets deciphered from his birth date are Cancer, Aries Moon, Virgo, Uranus Water, Fire/Cardinal.
According to Chinese Astrology, his sign is Metal Monkey. As Pauly's birth time is unknown, the Natal chart drawn for him is at noon.
Mercury in Cancer
The Mercury in Cancer is an exhibit of the intellect and social life that Pauly D leads. So, the Mercury in Pauly's zodiac sign reflects that his intelligence is delicate and sensitive, and that comes with great comprehension abilities.
This has truly made Pauly D an individual with a strong receptivity and intuition. To people like Pauly, feelings and impressions take precedence over facts. As a result, Pauly's exceptional selective memory is not cluttered with unrequited and useless elements.
If you're wondering what has brought Pauly to where he is today, it is because of this Mercury in his zodiac sign. Creativity thrives in the presence of Mercury.
So, if you're creative like Pauly and have a Mercury in Cancer, you are likely to use your imagination to the fullest in creative and literary pursuits to achieve your dreams. Perhaps, this is what made Pauly a star. Don't you think so?

Aries Moon
Unlike the popular beliefs about the external portrayals of the Sun, the Moon is focused more on the inside story of a person. For example, Pauly has Aries as his moon sign. This explains his enthusiasm, independence, and audacity to take up challenging things in life.
The Aries Moon fills him up with tons of courage and quickness. However, this extended willpower may sometimes lead Pauly and people like him to become impatient as they like to get things done quickly!
So, if something takes longer than anticipated, Pauly is likely to feel irritated and whimsical. Nevertheless, Pauly is also warm, ready to comfort and help those around him when he rightly controls his impulsiveness.
Pauly tends to replicate his inner feelings with words due to the crystal clear conscious and profound inner functioning. Pauly D does not come with a filter and possibly believes that the truth must be told in the simplest of ways.
Sun in Cancer and Venus in Gemini
In Pauly's chart, Venus is in Gemini, and the Sun, in Cancer. These two elements are a reflection of Pauly's seductiveness and affectivity.
If you're wondering what these two signs of Cancer and Gemini are capable of, you should know that they highlight affectivity extremely rich in complexity and contrast. Are you wondering what these two comprise?
Here you go. These two come with antinomical modes: the ideal security of the Sun in Cancer is opposed by the discovery desire of Venus in Gemini. Maybe it was this desire to discover that pushed Pauly to reach greater heights.
The Venus in Gemini acts as a learning function and thrives on the diversity of experiences, whereas the Sun in Cancer acts as a protection function and is likely to isolate the two. It appears as if Pauly was able to find a perfect balance between the two.
How did this happen? Pauly experiences new emotions without putting the unique and absolute nature of his relationships in danger. Freedom does not necessarily entail unfaithfulness. So, Pauly is exclusive and possessive of what he has.
With these two signs in the picture, Pauly established a playful mode in his relationships. Additionally, this also helped him build a tender, kind, compassionate, and loving relationship.
Sun in Cancer
If we think of this psychologically, the Sun in Cancer in Pauly's Natal chart makes him dreamy and associated with gratitude for things in the past. This is, perhaps, what makes Pauly intuitive and capable of protecting himself from the outside world.
As we have already established, the inner life of Pauly D is rich along with bountiful imagination. This is coupled with a propensity to prevent and avoid all unnecessary risks.
Moreover, the existence of Sun in Cancer also ensures that Pauly shows himself to only those people who he can trust completely.
Being born under this sign has made Pauly restful, sentimental, imaginative, poetic, dedicated, enduring, and loyal. However, there could also be some negatives, such as being fearful, passive, anxious, and stubborn.
The Sun in Cancer also plays a massive role in love. The Sun has made Pauly a tender lover. Moreover, it has given him the power to blossom in the family he has created.
Mars in Virgo
The Mars in Virgo has enabled Pauly to use his energy and reach all his targets with great precision. He has a piercing eye for detail and a sharp mind that helps him take action efficiently.
This sign enables Pauly to delineate his needs effectively. He knows what he wants. He is organized, critical, and extremely analytical in his approach. This makes Pauly a specialist instead of a generalist.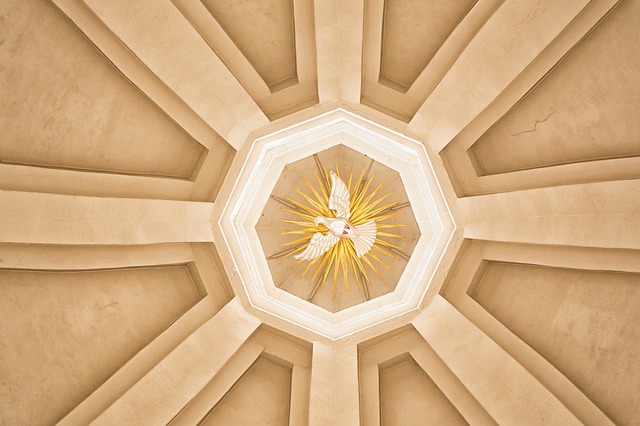 All Jersey Shore Cast Zodiac Signs
Pauly D, as we mentioned above, was a part of MTV's Jersey Shore. Now that we know about his zodiac sign and natal chart, let's look at the zodiac signs of the remaining members of the Jersey Shore.
Capricorn
Let's talk about the only Capricorn in the house – Deena Nicole Buckner – who had her fair share of some wildest moments on Jersey Shore. If you've watched the show, you probably know that Deena acted like the mom of the entire group.
Unfortunately, Capricorns have a hard time forgiving people, and Deena is no exception to that! She was born on January 12 – which makes her a Capricorn. She's responsible and does not have any walls built around herself.
Scorpio
We bet you already knew that the only Scorpio in the group is Vinny Guadagnino, as his birthday is on November 11. Vinny is a loyal friend, just like any other Scorpio that walked this earth. Vinny has genuinely been a loyal friend to Pauly D and all of his roommates.
Did you notice how calm Vinny is? Well, that's because his zodiac sign makes him so!
Pisces
The cast of Jersey Shore has two creative Pisceans in its midst – Jenni Farley and Sammi Giancola. The two cast members have in common their creativity due to both of them being Pisces.
Jenni was born on February 27, and Sammi was born on March 14 – which makes them Pisces. Do you also think this is the reason why both women are so creative in the business world? Perhaps.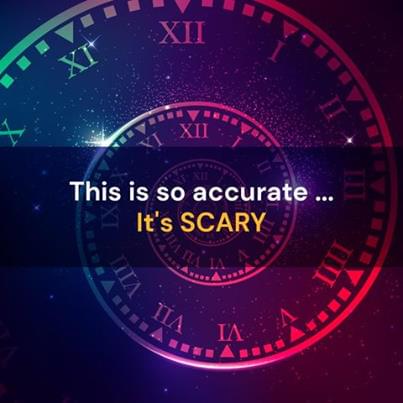 Sagittarius
There's something about free-spirited Sagittarius that makes them stand out from the rest of the crowd. Don't you agree? Well, there are two Sagittarians in the Jersey Shore cast – Nicole Polizzi and Ronnie Magro-Ortiz.
If you know a Sagittarian, you'd probably know that they love to have a good time and are generally the life of the party. Nicole and Ronnie are no exception to this! Ronnie's birthday is on December 4 and Nicole's on November 23.
Both of them have a great time wherever they are and are pretty blunt in their approach to life. We are sure you saw enough of this even on Jersey Shore.
Cancer
To your surprise, Pauly D wasn't the only Cancerian on the show. There were two others as well – Mike Sorrentino and Angelina Pivarnick. All these three stars were born in the summer. Pauly D, as you already know, was born on July 5. Mike was born on July 4 – just a day before Pauly.
Angelina was born on July 26. Like any other Cancerian, these three castmates were also caring, compassionate, and loyal. However, Mike and Pauly fit into these descriptions more than Angelina.
Cancerians can be a little moody or vindictive. But that wasn't highlighted in the show by any of these cast members. Nevertheless, all the three stars were kind and loving – and isn't that all that matters at the end of the day?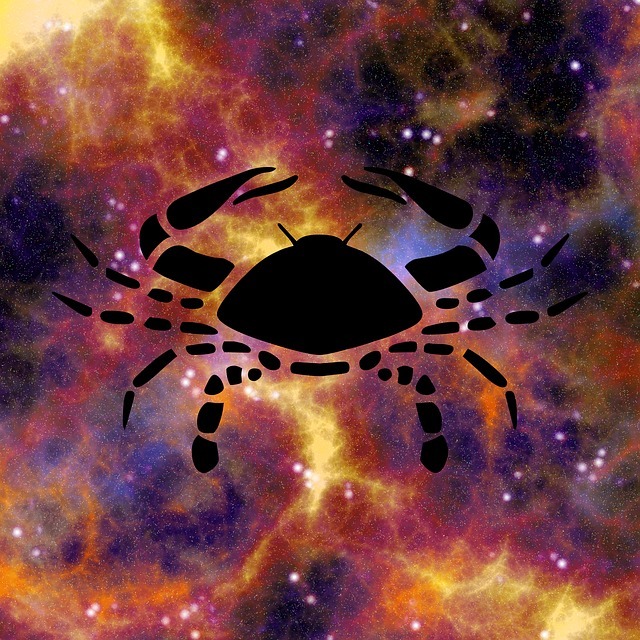 Final Words
A natal chart talks about a complete analysis of an individual's personality based on that individual's time coming into existence.
You probably know that people don't necessarily follow an outlined path according to their natal charts, but the key points through their journey remain the same. Imperatively, the dominant planets play a considerable role in the background while a person leads their lives.
So, if we are to combine the path and efforts of any individual accurately, we can see the similarities between natal predictions and the person's temperament. It is always suggested to seek professional assistance if you truly want to understand what the stars can do for you.
Pauly D is undoubtedly a creative and loyal Cancerian who had many aces up his sleeve. Pauly D has maintained stability throughout his career through all the characteristics we told you about in this article.
We think it is needless to mention that Pauly D has effectively made the best out of all the qualities endowed upon him. The overlap between the elements that adorn a person's zodiac signs significantly sheds light upon the forces of nature that are in play to favor us.
The natal chart unfolds a volley of characteristics that will highlight and perhaps, accentuate your personality and the traits you offer.