The name "Lilith" has a different meaning to different people. The most common meaning is the Lilith comet which was discovered somewhere in the 1600s (Spoiler alert! This comet happened to just be a piece of dirt on an astronomer's telescope).
Here's the astrological meaning; the moon orbits the earth in an elliptical pattern, and the "Black Moon Lilith" is the position on the orbit where the moon is the furthest away from the earth. Lilith is a point, not an object: a strictly lunar domain where our moon is cut off from the rest of the world.
Lilith explains where we favor freedom over inclusion, where we can completely go our own unique way. Lilith is the point where we refuse to settle. This area of our map is where we can make use of femininity as a condition of divine development rather than just a mere vision that seeks to satisfy others (especially men).
All things are kept transparent and real in our own Lilith placement so we can get straight to the heart of the issue. Lilith is a fiery explosion of integrity and confidence. It's here that we are freed of the illusion of climbing the social ladder and instead concentrate on the progressive act of simply being ourselves.
In this article, we'll concentrate on what's become known as Black Moon Lilith, which is the Lunar Apogee, or the dark side of the moon in relation to Scorpio.
Lilith in Scorpio – A Complete Guide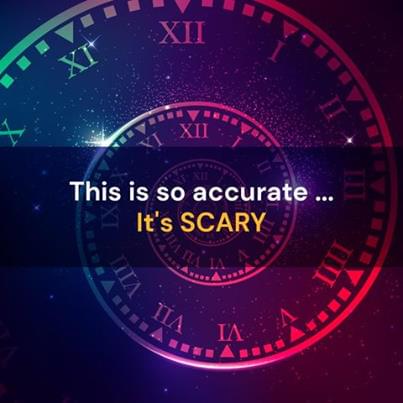 What exactly is Lilith?
In astrology, there are many Liliths; however, the one we're focusing on is the Dark Moon Lilith. It's a mathematical point of convergence that's precisely halfway in between the earth and the moon — in other words, emptiness. It symbolizes the cosmic abyss, which is the energy that this spirit depicts.
What does history tell us about Lilith?
The majority of the historic lore focuses solely on Lilith as a demon of Jewish origins. She's mentioned among "destroying angels," "spirits of the bastards," and "goat demons" in the book of Isaiah in the Bible. So, what made her be so loathed among people? According to Jewish tradition, Lilith was Adam's first wife and companion, long before Eve. She was banished from the Garden of Eden for disrupting the power structure when she demanded to take the dominant position in sex.
Similarly, her energy in astrology is also one of chaos. She represents the sexuality that women are told to conceal, as well as the rage that they are told is inappropriate to display in public. She's the uncontrollable lust that strikes without warning.
In early Judaism, rabbis also assigned Lilith a slew of other unsettling links and forbade women from doing them, such as abortion, having long hair, or sitting down to urinate (Unbelievable, isn't it?). She was also in charge of nocturnal releases, so it's fair to assume she's big on self-love as well.
On the contrary, she may be called upon for defense, as her image was painted on Jewish incantation bowls that were usually kept tucked upside down in households to trap demons and protect the family.
Lilith was then slowly integrated into the Greco-Roman pantheon as a member of the Lamia, a female vampiric demon faction named after the ominous Queen Lamia. (Curious to know more? A quick Google search will satisfy you) Others thought she was the daughter of Hecate, the goddess of black magic; in modern witchcraft, she is also affiliated with magick.
The planets Mars and Pluto affect the dark negative side of the emotions while the Black Moon Lilith is in the sign of Scorpio. Lilith functions in its most natural state when it is in the sign of Scorpio. Scorpio is a sign that is dark, secretive, enigmatic, emotional, and likes to push things to their limits.
The dark, strong, and intense, driven nature of Lilith combines with the Martian and Plutonic sign's nature to form an explosive duo.

Lilith in Scorpio Woman
Here in Scorpio, Black Moon Lilith needs to be able to articulate her sexuality (which may or may not be of the "darker" kind, but it is undeniably "intense"), as well as transcend, develop, and have extreme emotional experiences.
Here, sex is important to her, but she will completely accept this aspect of herself, understanding that it is just a natural part of who she is. Having intense emotional experiences is also crucial to Lilith here. In order to have these intense and deep experiences, she will take things/her feelings to extremes (to the limit).
House placement and any decisions she takes would help her understand what kind of interactions she wants to have here. She'll be drawn to the taboo and the intense, even though some of the circumstances she finds herself in aren't exactly the healthiest or safest (especially on the more extreme ends of this spectrum).
She also needs to move beyond themes of power and control, but this could be challenging. This power and control may be related to her need to tightly hold on to her own power or to having power and control over others (particularly sexually/in relationships).
She may even have an eagerness to attract people who think the same way she does (which may or may not be a good thing). You'll have to learn to let go of some of your power issues. Apart from that, there's something mystical about this, with the individual having a natural affinity for "magic" (however you want to think of that). It's a toss-up as to how she'll use her abilities in this situation.
Lilith in Scorpio Energy – What You Should Know?
Lilith's feelings in Scorpio can be suppressed and bound for a long time before bursting out in powerful ways. This is particularly true when Lilith is experiencing a sense of insecurity that makes her feel threatened. When Lilith is in Scorpio, she has a propensity to lash out in self-defense when she feels threatened, which contributes to her extreme volatility.
Lilith can manifest an intuitive psychic sense honed on picking up danger because Scorpio is a water symbol. Dreaming of dangerous scenarios or simply feeling them out in everyday life as a type of intuition may trigger certain senses. The psychic sense may become trapped and difficult to access, if at all.
Lilith in the deep Scorpio sign will carry self-esteem issues related to the significance of information depth. Negative thinking patterns about not knowing enough or having only a rudimentary level of knowledge in one's hands can exist. The sort of understanding in question is often related to secret sciences like astrology, tarot, sex, and psychology.
Scorpio Lilith will be encouraged to do whatever it takes in her life to unearth dark, secret tantric knowledge and possess it in order to develop knowledge that she feels is missing.
In simpler terms, you'll have to overcome challenges on passion, sexuality, and the ability to decipher mysteries. According to the rest of your birth chart, you have a great transformative influence over others, which can be positive or negative.
Scorpio's obsession with sex goes back to your childhood when your deep interest was mostly focused on uncovering all of your family's secrets and taboos.
You may push things to the edge in private, either on one side or the other of sexual boundaries. For instance, the inhibition of all eroticism or the most unrestrained sexuality. Both men and women are vulnerable to lewdness and eroticism. Many with extremely conflicting birth charts are the most sadistic.
It would be insightful for you to understand what draws you to strange objects or individuals. Acting in an extremist manner should be avoided. Consider that, in all of the world's darkness, there is also love and peace.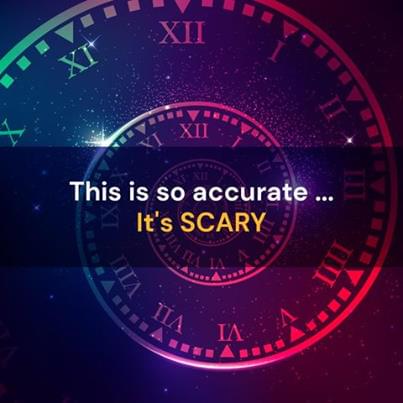 Lilith in Scorpio 1st House
Lilith is closely linked to one's physical self, both the body and the mind, while she is in the 1st house of a natal map. Because of her attractiveness, the native would become an object of lust for others.
Lilith in the first house can offer a very fantastic body, and when it occurs in a woman's chart, it can make her so beautiful that others become fascinated with her beauty. Lilith's taming abilities will grant an individual a sexually prolific existence. In any case, even if a person does not understand the mechanism behind such phenomena, he or she may easily seduce others.
If Lilith is in your 1st house, you should never harbor vengeful feelings, as it will impact negatively. You must safeguard yourself against self-destruction. You should be aware that you (along with your energy and magnetism) are easily noticed by others, so there is no need to exaggerate your appearance or behavior. Avoid trouble and people who carry negative feelings into your life.
Celebrities with Lilith in Scorpio
Here is a list of ten celebrities born under the sign of Scorpio, Lilith. Lilith doesn't have a clear sign of ruling, but considering Scorpio's associations with sex, doom, and many other taboos, many astrologers propose Scorpio as her ruler. With enhanced attraction, business acuity, and psychic bond, Lilith feels right at home here. What more would you possibly want? Our only word of caution to these celebrities would be to your abilities wisely.
Taylor Swift
Taylor Alison Swift is a country-pop singer-songwriter from the United States. Her debut single, "Tim McGraw," was released in 2006 and reached number six on the Billboard country charts.
Johnny Depp
John Christopher "Johnny" Depp II is an actor, producer, and musician from the United States. He has been honored for ten Golden Globe Awards, won one for Best Actor for his role as Sweeney Todd: The Demon Barber of Fleet Street (2007).
Beyoncé
Beyoncé Knowles is an American singer, songwriter, actress, and record producer from the United States. She was born and raised in Houston, Texas, where she competed in singing and dancing contests as a teenager.
Steve Jobs
Steven Paul Jobs was a business mogul, industrial designer, and an expert businessman hailing from the United States. He was the chairman, CEO, and co-founder of one of the world's most popular companies – Apple Inc.
Christina Aguilera
Christina Maria Aguilera is a born and bred American singer, songwriter, actress, and television personality. Five Grammy Awards, one Latin Grammy Award, and a star on the Hollywood Walk of Fame are among her many achievements.
Eminem
Marshall Bruce Mathers III is an American rapper, record producer, songwriter, and actor best known by his stage name Eminem and his alter ego, Slim Shady. Infinite (1996) and the extended play Slim Shady EP (1997) were some of his first albums to hit the roof.
Emma Watson
Emma Charlotte Duerre Watson is an actress, model, and activist from the United Kingdom. She is known for her role as "Hermoine Granger" in the hit film series "Harry Potter," as well as her work in the field of women's rights.
Ryan Gosling
Ryan Thomas Gosling is a singer and actor from Canada. He started his career as a child star on the well-known kids show "The Mickey Mouse Club" on the Disney Channel and went on to star in other family shows such as "Are You Afraid of the Dark?".
Winona Ryder
Winona Laura Horowitz, better known by her stage name Winona Ryder, is an actress from the United States. She has been nominated for two Academy Awards, a BAFTA Award, and four Screen Actors Guild Awards, and has earned a Golden Globe.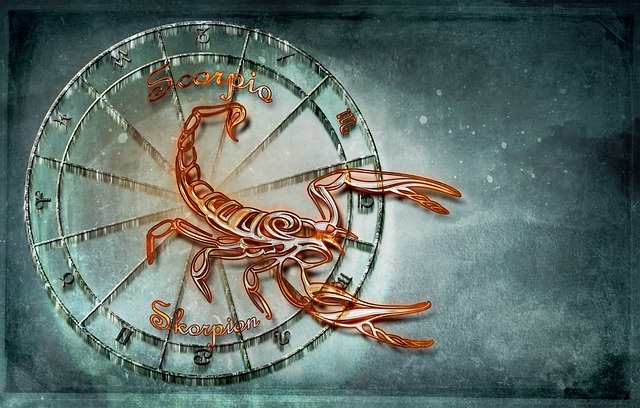 Summing Up
Lilith can attain a higher form by channeling these powerful energies into something positive rather than obsessing over things since Scorpio is a very intense and passionate force. Since Scorpio is a sexual sign, Lilith may develop spiritually by practicing intimacy rather than using sex for pleasure or personal gain.
The Black Moon will undoubtedly use the world's secret wisdom and sciences to achieve a fully evolved Lilith. By making use of hidden sciences such as metaphysics, tarot, astrology, or divination, a Scorpio can evoke divine activity in a positive rather than negative way.